Screen as
Shale Shaker Screen
main wearing parts, in the production process in direct contact with the material, once the material selection is not appropriate, it is easy to damage too quickly. Currently, screen material is mainly divided into two kinds of metal and non-metallic, metal materials including low carbon, high carbon, high manganese steel, stainless steel, non-metallic materials with rubber, nylon, polyurethane and so on. In order to facilitate the correct choice, this article describes the performance characteristics of
High Carbon Steel Screen Mesh
In many materials, the quality is more reliable when the number of
High Carbon Steel Screen Mesh
. It is a use of manganese steel mesh wire diameter of 1. 6mm-12mm woven wire mesh products, the use of embedded weaving method, latitude and longitude do not protrude overlapping points, screen surface smooth, a uniform force, has good ductility and toughness, can achieve better results, while life is more secure.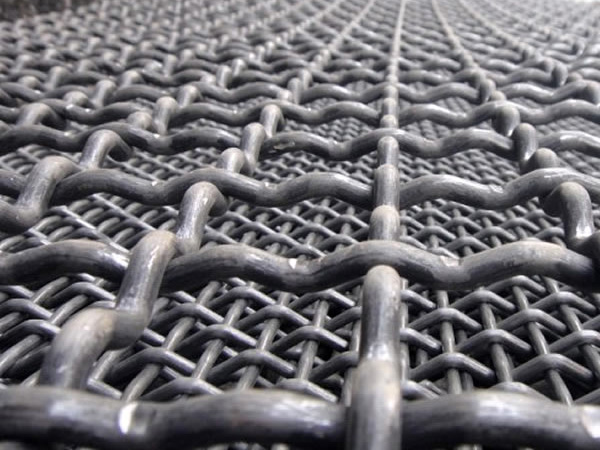 High manganese steel has high strength, stiffness and carrying capacity when subjected to strong impact, friction, surface due to plastic deformation and strong work hardening, surface hardness can be increased to HRC60 above, so as to obtain a high wear resistance while maintaining a high internal ductility and toughness.
In addition, when the old surface wears, the new Surface will form a wear layer, so life can reach 4-8 times the ordinary screen, used for the large-scale mining industry, but also as a protective net for mechanical vibration sieve machine, drum sieve machine, electromagnetic high-frequency screening machine and asphalt mixing machine.